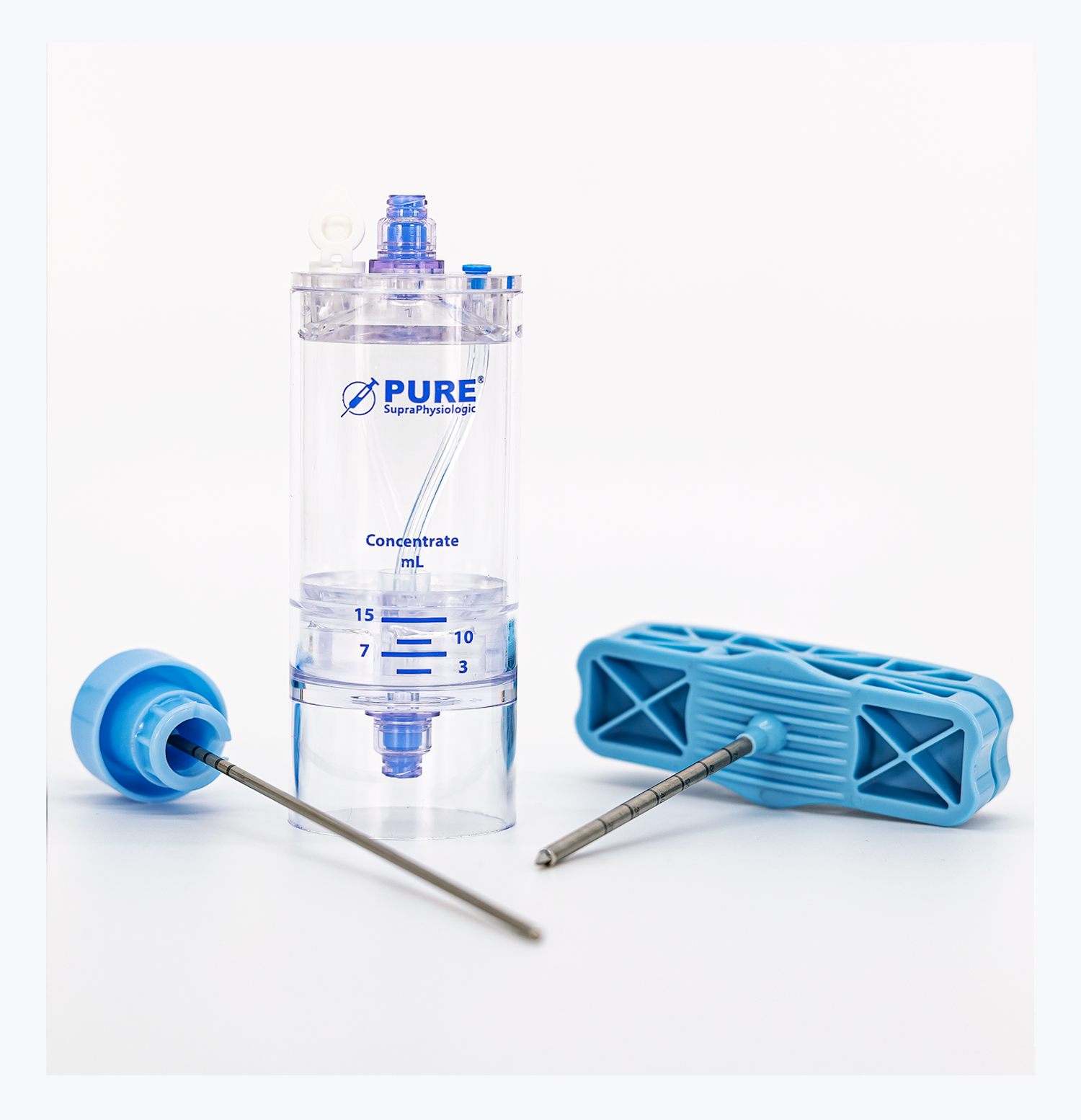 Purebmc® SP
PureBMC® SupraPhysiologic Bone Marrow Concentrating System
Collects a powerful treatment sample of progenitor stem cells in a purified bath of bone marrow plasma that's devoid of harmful inflammatory and oxidative substances.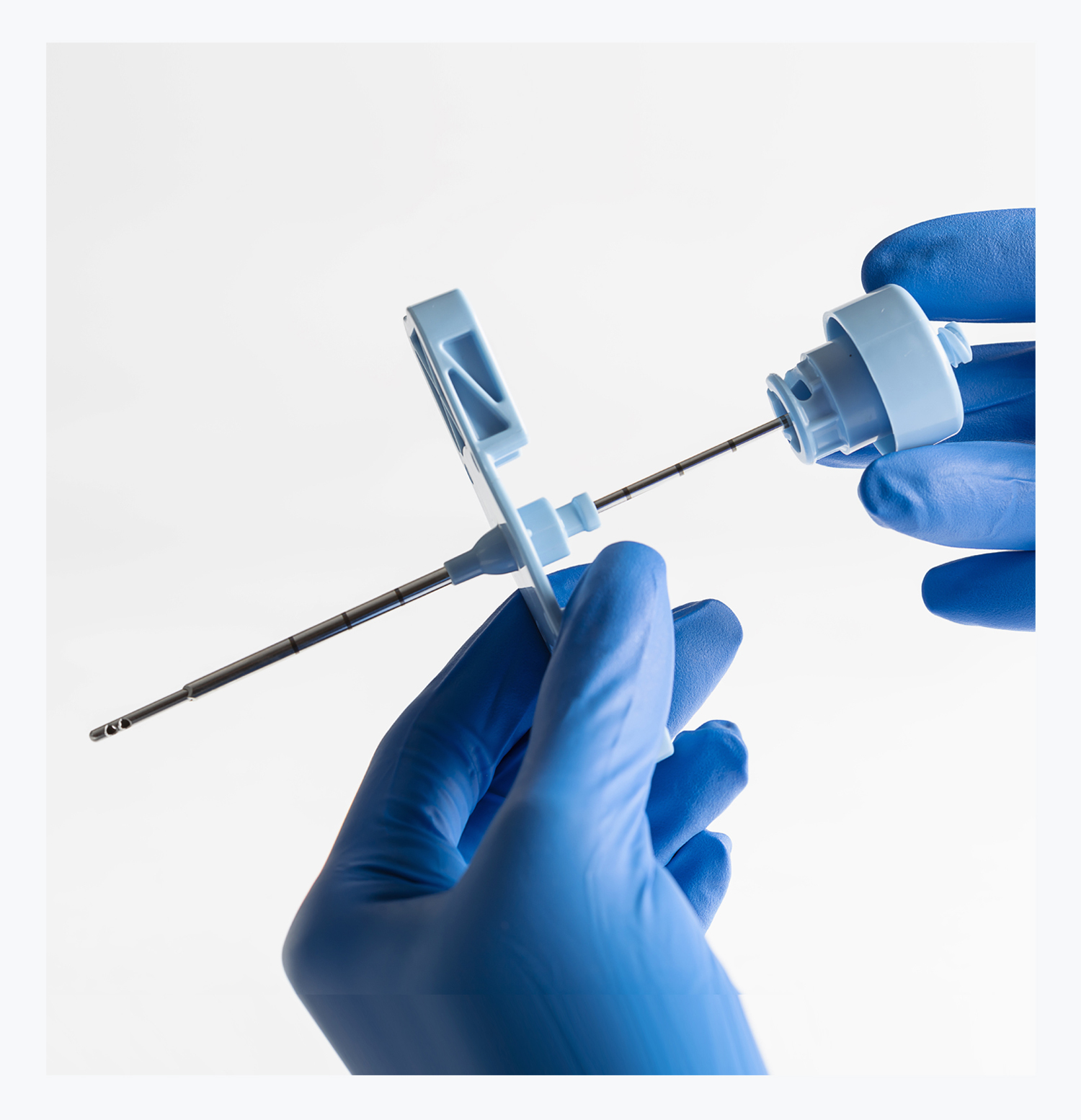 ASPIRE™
ASPIRE™ Bone Marrow Harvesting System
Contains minimally invasive instrumentation that collects purified bone marrow aspirate at the point of care. Gently penetrate the trabecular bone, for optimal cell collection and significant reduction in tissue activation.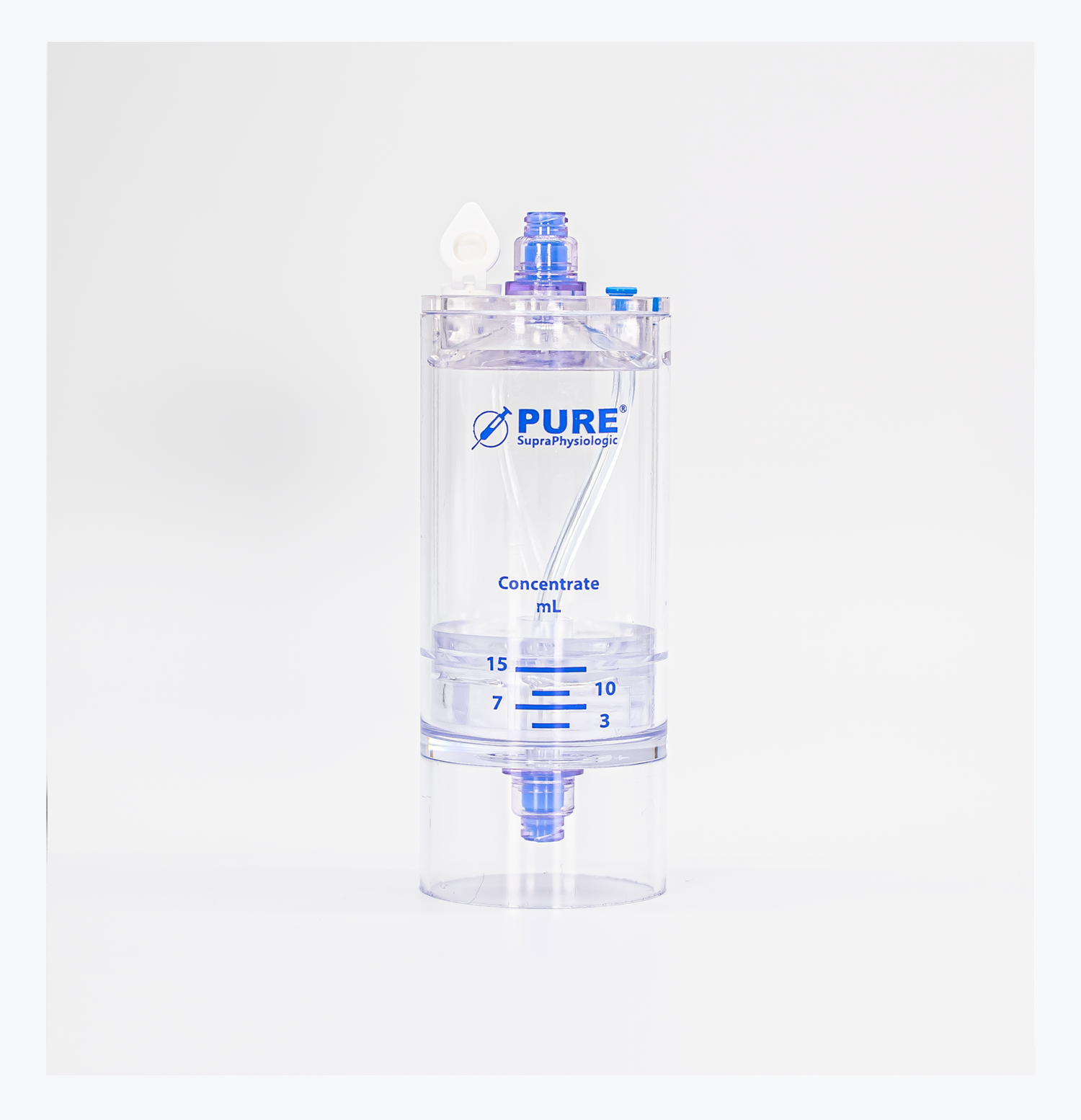 PurePRP® SP
PurePRP® SupraPhysiologic Platelet Concentrating System
Uniquely classified as Supraphysiologic PRP. Clinical technology that optimizes the double spin technique, capturing the essential requirements needed to exceed the clinical requisite for deliverable platelets.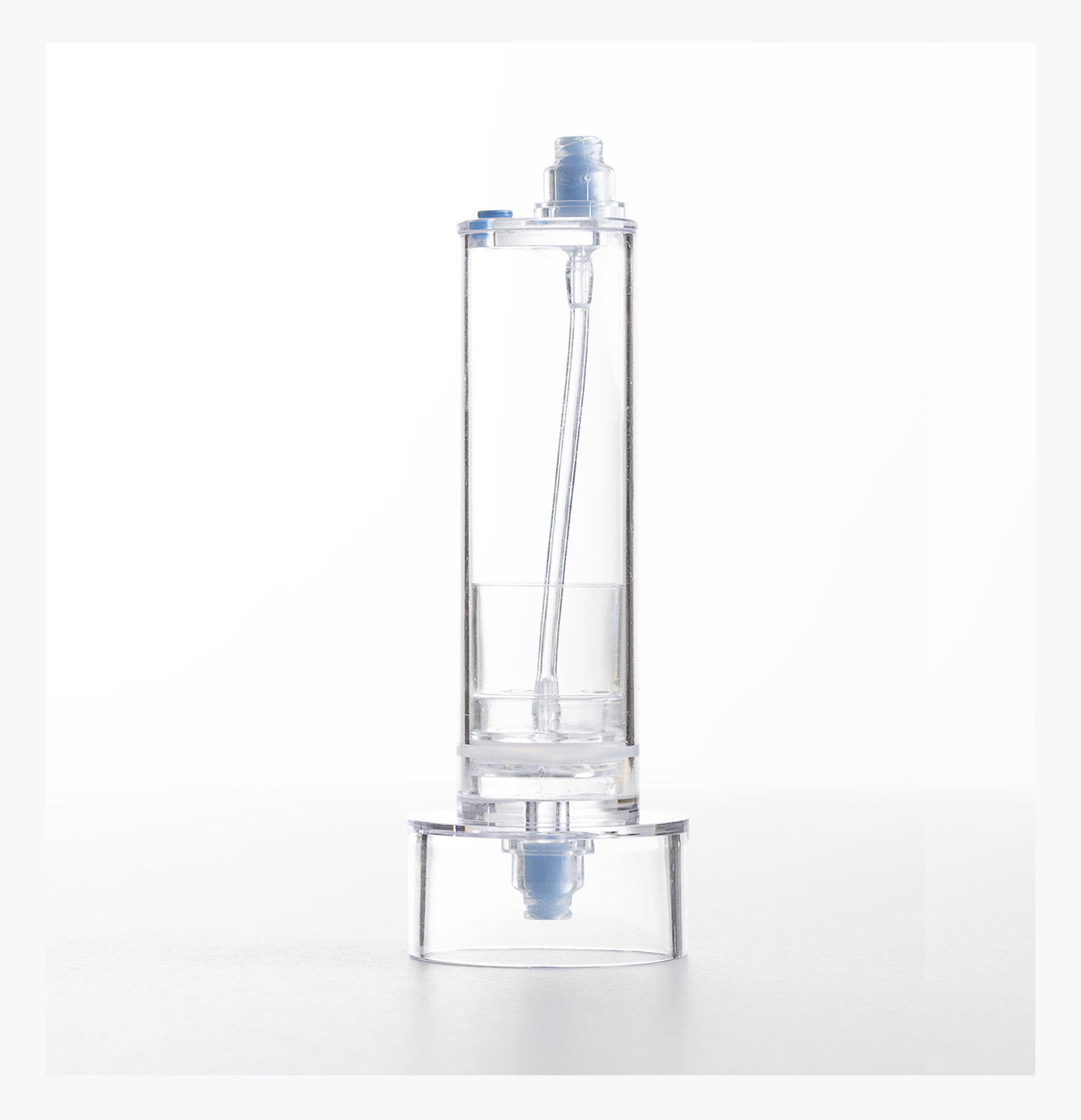 PROGENIKINE®
Progenikine® Adipose Concentrating System
A PURE and potent regenerative powerhouse containing viable adipose derived stem cells in a clean concentrate sample that's devoid of oil contaminant and tumescent infranatant. Contains ADICEN Microfragmentation.

MASTERING REGENERATIVE TECHNOLOGY
THE PURE DOUBLE SPIN

Studies have shown that the quantitative and qualitative power of platelets and progenitor stem cell concentrate are optimal when double centrifugation is used. This technique uses soft and hard centrifugation to isolate regenerative cells from the blood or bone marrow biologic. While this technique typically performed in a laboratory, EmCyte's PURE SupraPhysiologic systems has technology that allow users to employ this effective preparation technique right at the patient's bedside. It uses a patented dual piston variable chamber design to isolate and concentrate cellular components in a single device using double centrifugation. Platelets, cell mediators and progenitor stem cells are densely isolated without unwanted contamination, yielding advantages that exceed clinical expectations.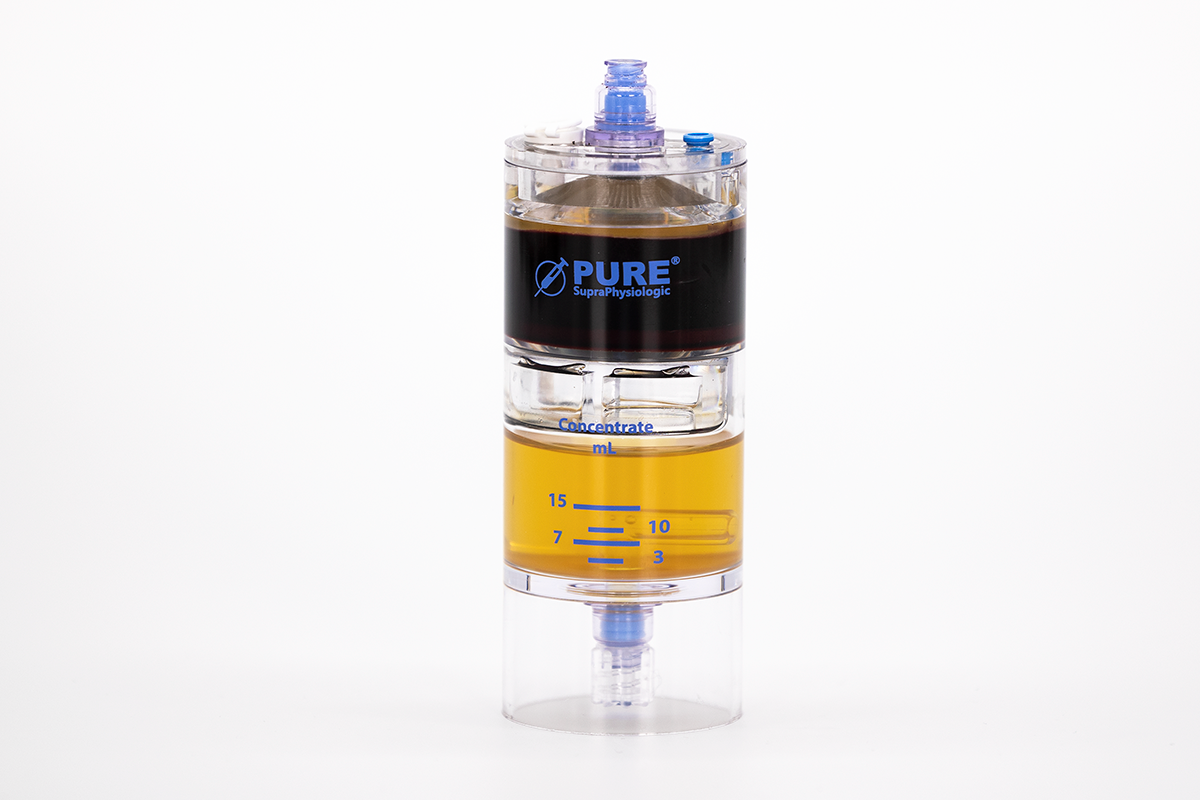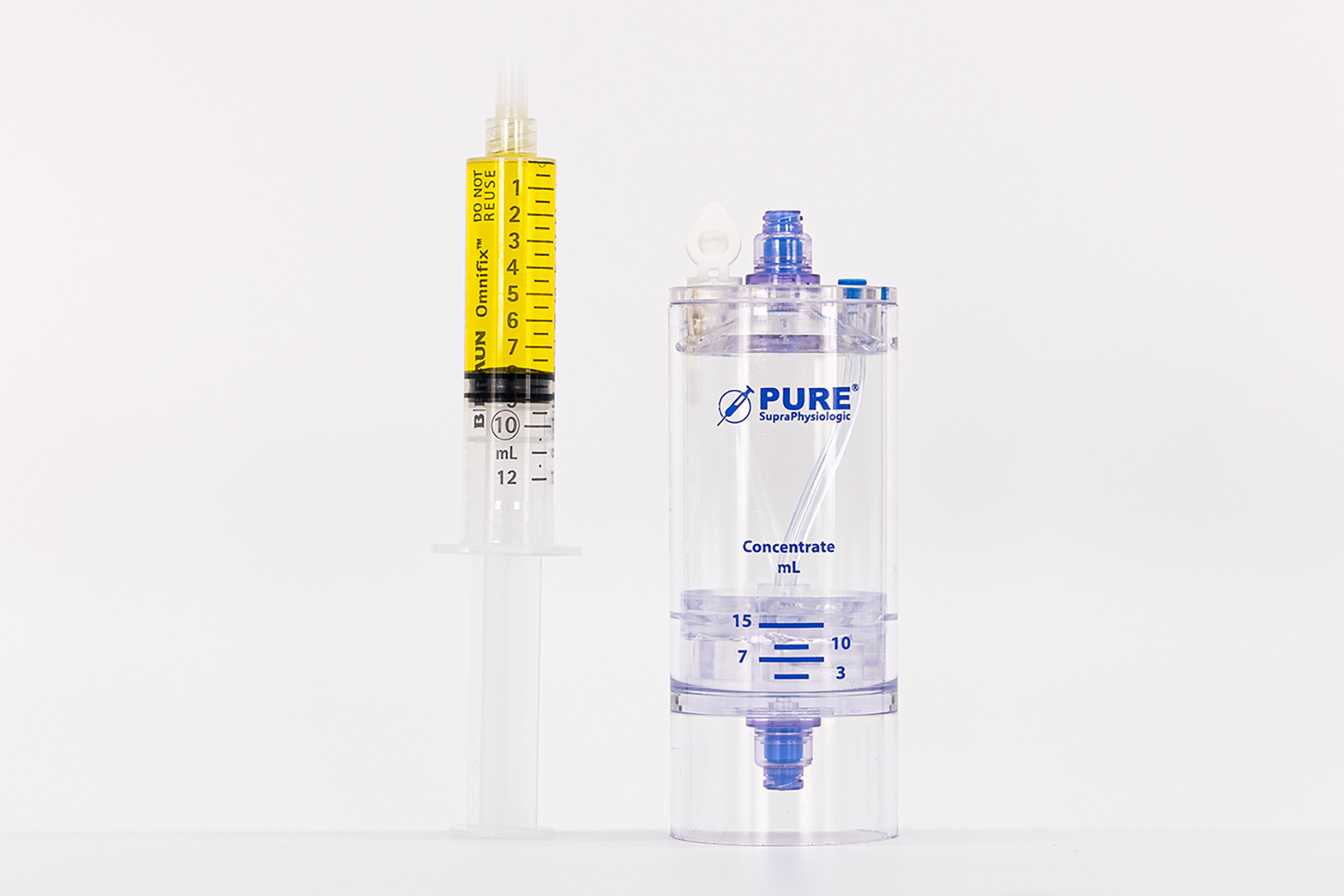 THE PURE ADVANTAGE

PURE SupraPhysiologic is tried and true innovation that leads with clinical advantages that make a true difference in patient outcomes. In understanding the complexities of tissue repair this system was developed to specifically accomplish performance markers that are known to promote or support wound healing. Its platelet rich plasma contains more that 1 billion platelets per milliliter in a plasma bath devoid of inflammatory red blood cells and other harmful contaminants. Its bone marrow concentrate has between 5 and 9 times the baseline concentration of platelets and progenitor stem cells in a plasma bath devoid of hemolytic and oxidative contaminants and inflammatory red blood cells. Its Progenikine® adipose concentrate is a pure viable biologic devoid of infranatant effluent and oil contaminant. These distinguishing features make EmCyte biologics the PURE advantage and clinical leader.
THE PURE POWER OF MINIMAL INVASIVE

EmCyte has broken ground with progenitor stem cell technology that collects a quality bone marrow aspirate with minimal pain or discomfort to the patient. This technology is found in the ASPIRE Bone Marrow Harvesting System. Its triple crown blunt fenestrated innovation collects purified parenchymal bone marrow aspirate from the cortical surfaces of trabecular bone. This reduces the pain and discomfort normally felt with deep aspirating techniques. It also provides the highest quality of bone marrow aspirate, with mesenchymal, hematopoietic and total nucleated cell counts that exceed clinical requirements. Its blunt coring technique also significantly reduces the free hemoglobin content normally found in bone marrow aspirate leading to a non-oxidative supraphysiologic treatment sample, which is the pure power of minimal invasive technology.