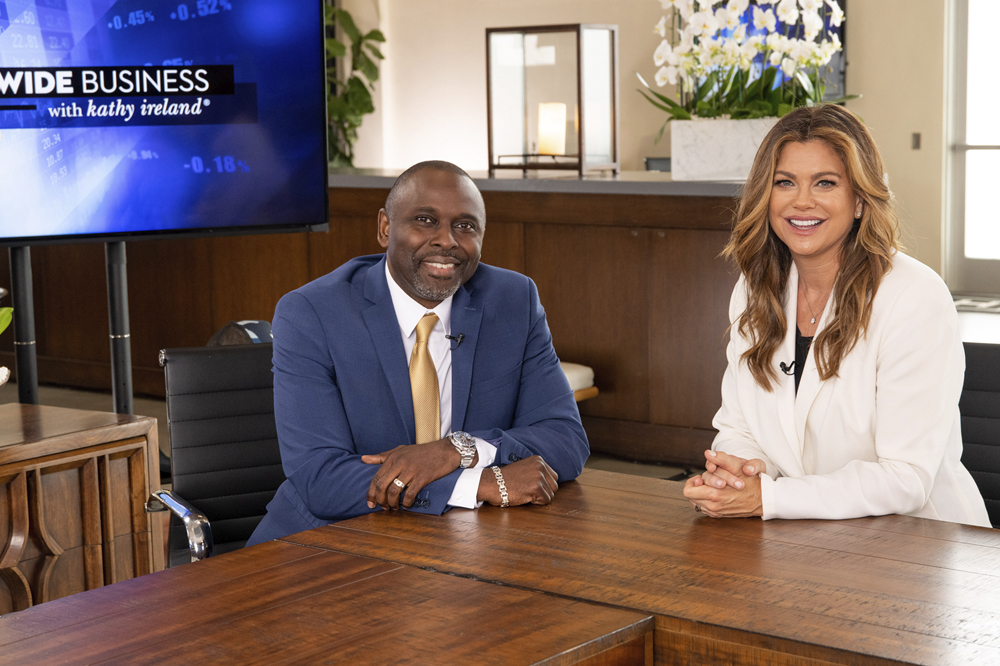 ---
Fort Myers, FL. October 12, 2019 – EmCyte, the world leader in platelet rich plasma and progenitor stem cell biologics, will be prominently featured nationally and around the world on Kathy Ireland's award-winning television series, Worldwide Business. The episode will air on Fox Business Network on Oct. 20th.
EmCyte's CEO Patrick Pennie was recently invited out to Los Angeles by Worldwide Business for an exclusive interview to discuss EmCyte's continual development and improvement of devices used for autologous regenerative biologics and autologous therapies used to enhance the quality of life. Patrick goes more in depth about his vision and the remarkable impacts EmCyte has had on its practitioner's experience and patient outcomes.
"We're more than supporters of these treatments, we're innovators of treatments and protocols." says Patrick Pennie, President & CEO of EmCyte "With the good work of our Chief Scientific Officer and key opinion leaders, we've been able to conduct a host of clinical trials and research projects. From these projects, we've been able to collect good evidence-based information that allow us to develop better treatment methodologies that are more clinically effective for patients."
Worldwide Business is weekly half-hour show hosted by business mogul, Kathy Ireland, that features global executives sharing their business insights and framing the opportunities shaping their industries.  EmCyte's episode will air on the Fox Business Network on October 20, 2019 at 5:30pm EST. To tune in, use the channel finder at http://www.foxbusiness.com/channel-finder.html to find your local viewing channel. Viewers can also visit EmCyte's Facebook page https://www.facebook.com/emcyte/ to catch the full interview. It will also be featured on the Worldwide Business social media network pages https://www.facebook.com/tvwwb/, https://twitter.com/tvwwb, https://www.instagram.com/tvwwb/.
About EmCyte Corporation:
Founded in 1999 in Ft. Myers, EmCyte Corporation® is the world leader in platelet rich plasma and progenitor stem cell biologics with products that meet the highest achievable performance standard. With over 20 years of experience, EmCyte has remained committed to innovation that truly makes a clinical difference. In addition, EmCyte's team of qualified specialists are available for advanced clinical and scientific training and support through their educational division, Gulf Coast Biologics. For more information, please visit www.emcyte.com/.